About Enzymedica Kids Digest - Fruit Punch (60 Chewable Tablets)
Help your kids conquer digestive issues while ensuring they get the nutrients they need.
Kids Digest gives them gentle digestive support to get the most out of everything they eat, all in a chewable, fruit punch-flavored tablet. Powered by Thera-blend , the enzymes in Kids Digest are active throughout the entire digestive tract, maximizing health benefits. When kids are clear of digestive issues, they can be free to have fun.
Benefits:
Kid-friendly, fruit punch-flavored chewable
Sugar-Free, sweetened with natural xylitol
Breaks down fat, fiber, protein & carbs*
Gently supports digestion & nutrient absorption*
Boosts energy & nutrient absorption*
Reduces occasional gas, cramps & bloating*
Shop our entire collection of supplements.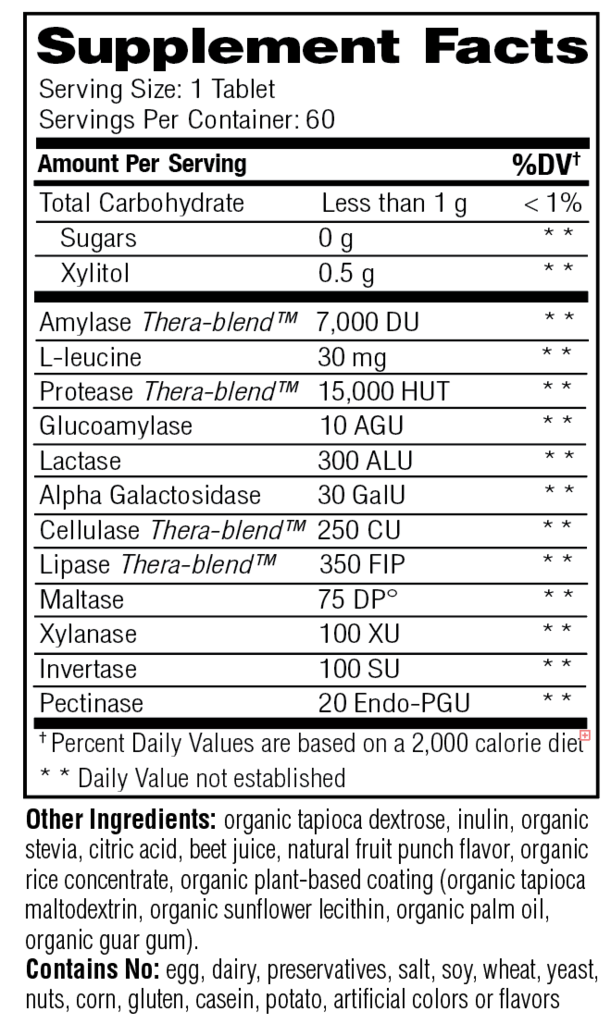 Recommended Dose: Chew 1 tablet with each meal or with problem foods. More may be taken as needed.
Consult with a physician prior to use if you are pregnant, nursing, taking medications or have a medical condition.