About Genestra Bio Enzymes (100 Chewable Tablets)
Genestra Bio Enzymes Chewable Tablets
Genestra Bio Enzymes delivers a complete enzymes formula in delicious peppermint flavoured chewable tablet. Studies show that Chronic indigestion may be related to lack of bile, stomach acid and ENZYMES. With the rise of Gastric and peptic ulcers, Hiatal hernias & general indigestion many negative symptoms may arise. Bio Enzymes by Genestra provide a unique combination of naturally flavoured chewable enzymes specifically formulated to aid the digestive system and is an excellent enzyme replacement therapy for adults.
Benefits:
Complete Digestive Enzymes Formula In Chewable Tablets
Support Optimal Digestion And Proper Absorption Of Nutrients
Pleasant Tasting
Peppermint Flavoured
Easy-To-Use
Shop our entire collection of supplements.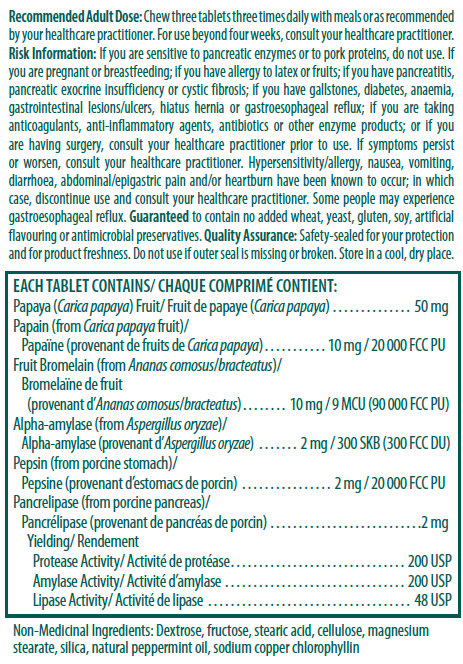 Recommended Dose: Adults: Chew three tablets three times daily with meals, or as recommended by your healthcare practitioner. For use beyond four weeks, consult your healthcare practitioner.