About Nordic Naturals Omega-3 Pet - Unflavoured (237 mL)
Nordic Naturals Omega-3 Pet is a high-quality fish oil supplement specially formulated for dogs and cats. It is an unflavoured liquid that can be added to your pet's food to support overall health and wellness.
Benefits
Contains EPA and DHA, essential omega-3 fatty acids that support heart, brain, joint, and immune health in pets
Supports healthy skin and coat
Promotes a healthy inflammatory response in the body
Supports a healthy mood and behavior in pets
Free from artificial colors and flavors, and third-party tested for purity and potency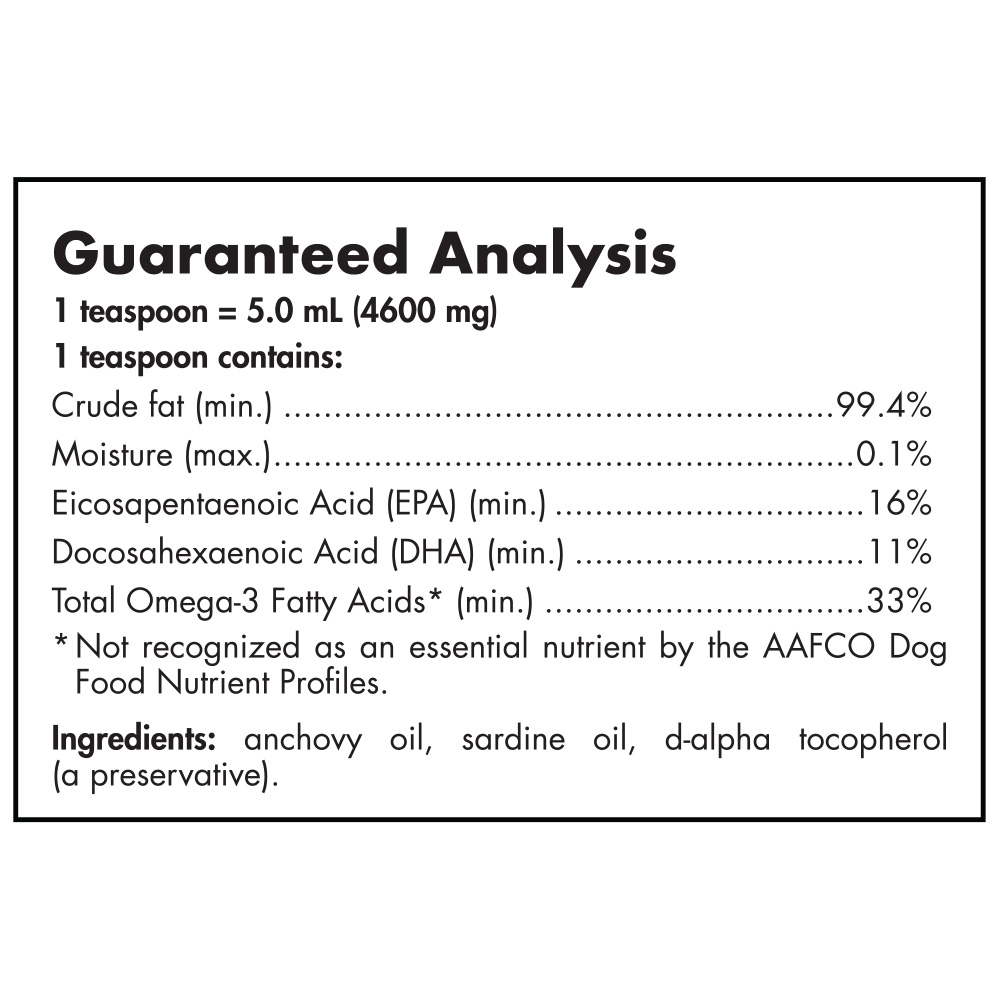 Suggested daily use for dogs 20-79 lbs. 20-39 lbs:
0.5 teaspoon (2.5 mL); 368 mg EPA/253 mg DHA/759 mg total omega-3s
40-59 lbs: 1.0 teaspoon (5.0 mL); 736 mg EPA/506 mg DHA/1518 mg total omega-3s
60-79 lbs: 1.5 teaspoons (7.5 mL); 1104 mg EPA/759 mg DHA/2277 mg total omega-3s
Do not exceed the suggested daily use without consulting your veterinarian.
Attention:
Consult your veterinarian if your pet has a chronic illness or is on any medication before using this product. Inform your veterinarian that your pet is receiving this product before any anticipated surgery. Consult your veterinarian in cases of accidental ingestion. Keep out of the reach of children and pets.